If you're a REAL ESTATE professional in need of VIDEO CONTENT to share on social media, you've come to the right place!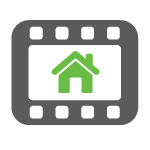 Listing Virtuets
In today's digital age, listing videos have become an essential tool for real estate professionals to stand out in a competitive social media market.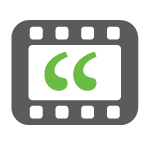 Testimonial Virtuets
Testimonial videos are a powerful tool for real estate professionals to showcase client satisfaction and build trust with existing and potential clients.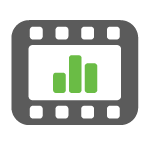 Market Trend Virtuets
Real estate professionals can position themselves as experts by creating engaging and informative videos that provide insights into current market conditions.
Social media video has become an essential tool for real estate professionals. By creating engaging, high-quality videos, real estate professionals can showcase their properties, build brand awareness, and attract new clients.
Create videos like these in minutes!
Get Started Now!
Test out our service with a risk-free 14-day demo!
Original Music
Our music is unique and was written specifically for Virtuets. It is completely licensed and royalty-free as long as you are a Virtuets subscriber.
Branding Tools
Each video will be automatically customized with your brand information. Your call to action will include your photo, logo, and contact information.
Original Video
All of our video elements are unique to Virtuets. No stock video or images allowed! Our video production is always of the highest quality.
In today's digital age, social media has become a powerful tool for real estate professionals to reach a wider audience, showcase their listings, and build brand awareness. One of the most effective ways to do this is through video content. Social media video for real estate has become increasingly popular in recent years, and for good reason.
Here are the key reasons why social media video is essential for real estate professionals:
Increased Engagement: Video content is more engaging than text or images alone. Videos can capture the attention of potential buyers and keep them engaged for longer. This can lead to increased interaction and a higher likelihood of converting leads into clients.
Better Showcase of Properties: Videos provide a better visual representation of properties than static images. Videos can show off the property's layout, features, and unique selling points in a way that images cannot.
Improved Branding: Videos can help build brand awareness and recognition. By creating high-quality videos that showcase your expertise, you can position yourself as a top real estate professional in your area.
Increased Sharing: Videos are more likely to be shared on social media than other types of content. This can help increase your reach and exposure to potential clients.
Cost-Effective: Creating videos for social media can be cost-effective. Using tools like Virtuets, real estate professionals can create high-quality videos without breaking the bank.